Instructors: Logging your instructor hours
All instructors (First-aid and On-snow) are required to enter any hours they have worked as an instructor. This is done in the NDS in the Instructor Certification Program (ICP). Find out more on how to log in the NDS if needed. These records are mandatory if you are to maintain your instructor status.
Timesheets must be entered one at a time so don't wait too long because it can become tedious to submit many of them. The form looks like this: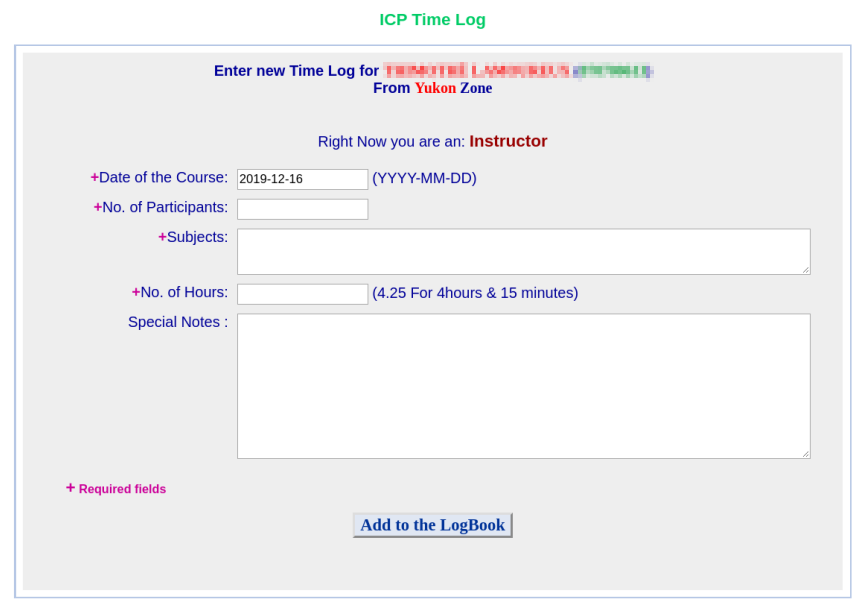 If you require assistance, you can always contact the VP of Education.